MEDIA RELEASE: Madigan Capital secures a former Future Fund executive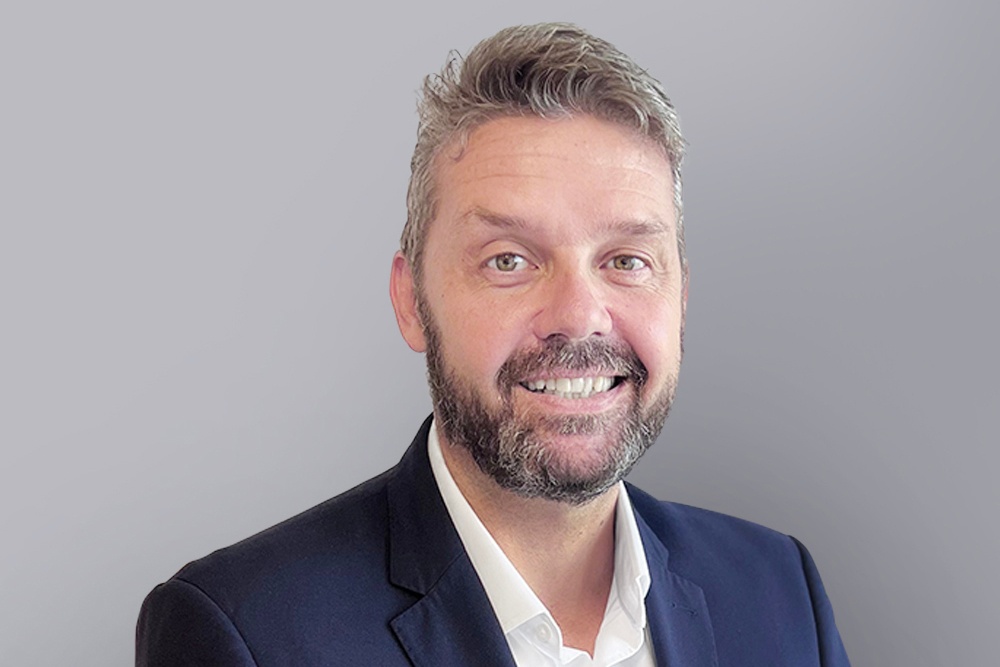 Australia's leading non-bank private debt lender, Madigan Capital has secured a key strategic and commercial professional, Chris Wilson to help grow its business and funds under management from AU$1 billion in institutional investments.
Mr Wilson has started with Madigan Capital as Chief Operating Officer (COO) after 25 years in the property and funds management industries, including 14 years with the Future Fund.  He joins property power broker and Chairman, Barry Brakey and non-bank lending pioneer, CEO Michael Wood to pursue an ambitious growth journey in the real estate debt market.
CEO of Madigan Capital, Michael Wood, looks forward to working closely with Chris to grow the Madigan business and provide institutional investors an even stronger platform from which to invest in credit instruments secured by real estate and social infrastructure assets in Australia.
"Appointing Chris to the newly created position of COO marks an exciting milestone for Madigan as we take stock of our successes to date and prepare for our next phase of growth in the non-bank lending sector, which is gaining traction as borrowers look for more flexible finance solutions," said Mr Wood.
Skilled in designing and pursuing often complex strategic initiatives and business and investment imperatives, Chris has a depth of experience spanning legal, investments, HR and other functions relating to funds management, commercial real estate, structured finance, M&A and dispute resolution.
In the new role, Chris plans to intensify the business' focus on delivering strong returns while being mindful of the responsibility connected to managing the capital of institutional investors.
"The move to Madigan Capital presented an opportunity to join a well-respected team with a strong track record and an institutional investment mindset. I look forward to mobilising business growth and helping the team to best navigate market opportunities and challenges, allowing them to secure high quality investments that align with sound values and deliver sustainable long-term returns for our investors," said Mr Wilson.
While 2022 was a record year for new issue loans, Wood noted that most of this new lending was closed in the first half of last year, with a preference to hoard liquidity. "Given the interest rate environment and the consequential decline in equity values we are very well positioned to capture the outsized returns that will flow in the near term from the coming liquidity squeeze," said Mr Wood.
– ENDS –
For more information, please contact Lauren Zammit on 0491 629 919 / lauren@roadmap.global
ABOUT MADIGAN CAPITAL:
Madigan Capital is an institutional investment manager and non-bank private debt lender.
Founded in 2017, Madigan Capital started-out as a joint venture between Michael Wood, a 25-year veteran of non-bank real estate debt in Australia, the US and Europe, and Andrew Roberts from RF Capital, a privately owned funds management company.
In 2021, European commercial real estate investor, CC Real  purchased RF Capital's 50 per cent stake in Madigan Capital.
The company manages more than $1 billion of funds on behalf of major Australian superannuation funds with investments across all real estate and social infrastructure sectors in all stages from asset creation to mature income producing stabilised investments.
Loans issued by Madigan provide a mixture of acquisition, stabilisation and construction funding to Madigan's borrower clients, enabling them to optimise the capital position of their investments, with a flexible lending partner.
Madigan differentiates itself in the Australian private real estate debt market with its ground-up real estate expertise, and hands-on knowledge of managing loan books through market peaks and troughs.
ABOUT CHRIS WILSON:
Chris is a strategic and commercial senior executive with over 20 years' experience in various leadership roles across legal, people, policy and risk governance.
Passionate about exploring complex and time-pressured commercial arrangements, Chris boasts experience spanning funds management, commercial real estate, structured finance, mergers and acquisitions and dispute resolution.
As a key strategic contributor at an organisational level and across a wide range of business functions, Chris built and developed the Future Fund's legal function and model, and led that team for around ten years, followed by periods as a Director in the Private Equity team, as Head of People & Policy and most recently leading the redesign of the organisation's risk management model.
Experienced in creating, coaching, and mentoring high-performing teams, Chris has built and managed peer and stakeholder relationships, including with domestic and offshore external peers, partners, investment managers and legal advisors.
Committed to building and developing teams, relationships, strategies and business models, Chris leverages his strong track record across and wide range of functions to deliver successful outcomes in his position as Chief Operating Officer (COO) at Madigan Capital.